From Japan to Asia and to the World
Aiming to become the market leader in the daily commodity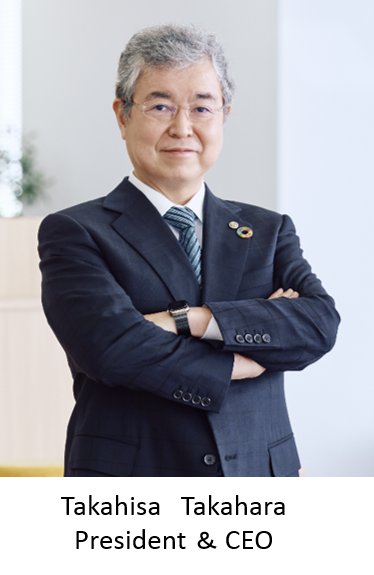 Unicharm Corporation wishes to provide people of all ages, from baby to the elderly, with products to gently support their minds and bodies to free them from burdens and allow them to fulfill their dreams. Including this desire in our corporate philosophy "NOLA & DOLA" (Necessities of Life with Activities & Dreams of Life with Activities), we offer baby and child care products centering on disposable diapers, feminine sanitary goods such as napkins and tampons, urinary care products for senior citizens, cleaning products such as cleaning sheets, wet tissues, health care products such as three-dimensional face masks and pet care products.
Our environment changes with the times, and customer needs are becoming increasingly sophisticated and diversified. Quick to capture these needs, we have developed new products ahead of the market, utilizing nonwoven fabric and absorbent material processing and molding techniques that we have developed over the years since our foundation. We take pride in offering unprecedented value to customers through our products and contributing to changes in their lifestyles. We will continue to adhere to our principle of putting the top priority on manufacturing high-quality daily commodity products so we can continue to deliver high value-added products to customers.
We strive not only to assist customers through our business operations, but also to increase our corporate value by promoting proper corporate management that offers value to all our stakeholders including shareholders, business partners, associates and the general public.
Takahisa Takahara, President & CEO
Letter from the President & CEO MENA Region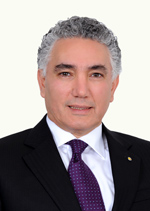 The Middle East region is home to close to 400 million people possessing the spirit of youth, ambition and drive. In many of the region's countries, forty to fifty percent of the population is below 30 years of age. This facts spells opportunity throughout the region and covers numerous and diverse industries. In addition, the explosive growth in the communication technology adds another dimension to the region's evolution with internet usage among the highest in many of the world's developed and developing countries. These facts add to the mega trends driving the region's growth which include sustainable economic growth, a young population, sizeable sovereign financial resources, a growing role for females in economic and social development and equally long term plans to develop key infrastructure in education, healthcare and employment opportunities for the young and ambitious.
Against this backdrop, and through the hygienic industry, Unicharm Group has for a long time participated in the region's growth and has committed financial, human and technological resources to create a strong  and a deep rooted pillar in the region. Our commitment extends beyond that made to hundreds of millions of consumers in Japan, other Asian countries and also in Europe and North America. We bring cutting edge technological innovations to make the life of babies, ladies and the elder population a comfortable one.
Unicharm Group has demonstrated its commitment to the region through investments made in Saudi Arabia and in Egypt. The combined resources employed in both countries make Unicharm Group among the region's top two regional players in the hygienic industry. Our brands which include BabyJoy, Moony, Sofy and Lifefree are increasingly becoming household brands for baby diapers, feminine napkins and adult diapers. We are proud of the overwhelming acceptance of the region's consumers of our products. This is in part due to the advanced Japanese technology we employ and to the commitment we made to continuously aim to better understand consumers and provide them with products that contribute to their daily convenience and wellbeing.
As we strive to become closer to consumers and attend to their needs and aspirations, we pride ourselves by our commitment to our companies' human resources who play a substantive role in our success. We consciously aim to provide a work environment that is conducive for achievement, satisfaction, creativity and equally for personal & professional growth.
The coming three years will witness highly ambitious regional developments which will further enhance and improve prosperity and growth. We are proud to be contributors to this prosperity through our technologically advanced products. As many of you are already users of our products, we are proud to be serving your needs and to meeting your expectations. For those who have not had the opportunity to try our products, we cordially invite you to do so. We will be very pleased to serve your needs and add our contribution to enhance your daily life.
Mahdy Katbe
President & CEO
MENA Region